Come Aboard Iron Man Protections Maritime Security Services
Iron Man Protection offers dockside Maritime Security Services for the Greater Houston and Galveston maritime region. From providing security assistance to maritime facilities and vessels docked at port, to creating a comprehensive emergency response strategy, the Iron Man Protection maritime security force is equipped with years of industry-specific experience, credentials and training to provide you with the unique type of security services you need.
Maritime Security At Its Best
Trade and transportation of vital cargoes are the backbone of maritime industries. Unlike residential, storefront or any other business security, maritime security requires highly specialized training, thorough industry knowledge, geographical command of ports and years of experience to protect vessels and terminals from piracy threats and hazards, including the ability to rapidly respond to incidences.
Iron Man Protection's security team can help ensure the safety of terminals, facilities, as well as cargo ships, ferries and other work vessels docked at port in accordance with rigorous maritime safety standards.
We have a cadre of operational leaders and training managers who are competent and have acquired credentials in all aspects of maritime compliance such as:
Maritime Transportation Safety Act (MTSA)
International Ship and Port Security Code (ISPS)
Safe Ports Act
US Coast Guard Maritime Safety Regulations
State Statutes
HAZWOPER
Security Services We Provide
IronMan Protection's team of highly-specialized maritime security providers patrol ports, docked vessels and facilities. We offer a wide-range of maritime security services including:
Facility access control
Verification of identification, including TWIC
Vehicle search and inspections Inspection of containers to ensure proper seals
Foot and mobile patrols
Command and control center operators
Escorting of emergency response personnel
Uniformed armed and unarmed guards
On-board staff augmentation services
Assessments and surveys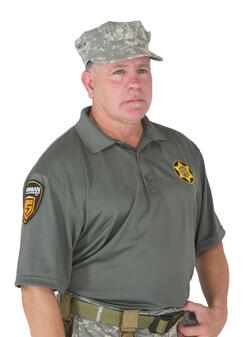 Iron Man Protection provides services within port facilities operating in environments governed by Maritime Transportation Security Act of 2001 (MTSA, 33 Code of Federal Regulations (CFR) Parts 101, 104 and 105 and the Safe Ports Act, including compliance with the TSA's Transportation Workers Identification Credentials (TWIC) Program.