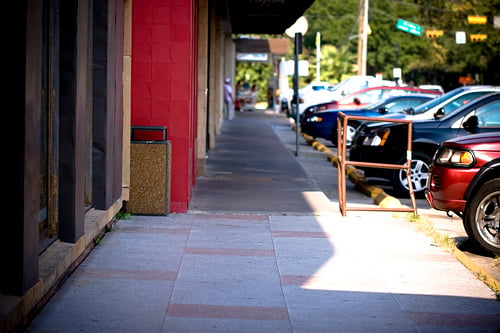 The Harris County Attorney's Office issued a press release warning business plaza owners to clean up their act early this month. The warning states that business plaza owners may be held responsible for the presence of criminal activities in their properties.
To show the City's dedication to this initiative, owners of a plaza at Southwest Houston and Bissonnet has been served with a lawsuit as an example to other business plaza owners faced with the same problem in their properties. This particular plaza is notorious for a number of reported criminal activities like: assault, prostitution, human trafficking and even the failure to secure proper store licenses. The City of Houston is holding business plaza owners responsible for upholding the integrity of their properties and battling criminal activities like these.
If you're aiming to rid your business plaza of criminal elements in lieu of the initiative, but don't quite know where to start, here are five tips to help you:
1. Hire Houston Security Guards
Hire a reliable onsite security guard patrol service to ward off elements of crime in your neighborhood. The presence of Houston security guards in your property will intimidate potential crime doers and stop ongoing suspicious criminal activities. In addition, your business tenants and their patrons will benefit from the added protection. This can also encourage more customers to visit your tenants' stores.
2. Invest in Security Cameras
In addition to onsite security guards, you should invest in quality security camera systems that can monitor your property. Place them on business entrances, dark corners, and parking lots. Security cameras will allow you to review what goes on in your plaza and who the regular culprits are. As soon as you identify visitors that pose a threat or are engaged in suspicious activities in your plaza -- you can keep them away, question them, and even file a police report against them if you have to. Security camera footages will help you help your onsite security guards and police authorities to rid your plaza of crime.
3. Crack Down on Store Owners
Monitoring the crowd that comes and goes in your plaza is merely not enough. Your business tenants may be a haven for crime or may be encouraging suspicious activities. A big part of restoring the integrity of your plaza is making sure that your tenants are not themselves involved in illegal activities. If they are intentionally breaking laws, they could be drawing the wrong kind of crowd. You may be missing out on significant incoming business because of the kind of activities your tenants are involved in.
4. Install Proper Lighting
Criminal activities are more likely to occur in poorly lit areas. Simply ensuring your property is well lit at night can drastically reduce the crime rate in your plaza. Install a timer system for your lamp posts to make sure your plaza is properly lit once the sun goes down. Lighting your property well will also make your onsite security guards and security cameras more effective.
5. Clean Up The Area
Tidy up your plaza. Keeping it clean will help you attract the right kind of crowd and the right kind of business tenants. Maintain the cleanliness of your property will also make it easier for you and your onsite security guards to monitor what is going on in your plaza.
Houston is booming. Don't miss out on your chance to bring significant business and prosperity to your plaza. Don't let your property become a breeding ground for criminal elements. Failing to rid your plaza of crime can lead to a lawsuit from the City. Hire Houston onsite security guards to help you restore the integrity of your business plaza.
Image Credit .imelda