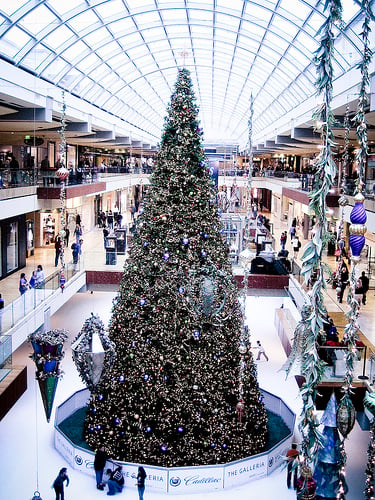 The holiday season is upon us, which means it's time to shop! But with all the excitement that surrounds this season, it's easy to get lost in the excitement and accidentally neglect instincts that recognize and steer us clear of potentially dangerous situations. When you've got money to shop with, your hands full and your attention on shopping, you become an easy target for anyone wishing to do harm.
This year – avoid becoming a statistic by following these 5 holiday shopping safety tips, recommended by security guard agencies in Houston:
1. Shop in a Safe Environment
Check ahead of time to make sure your mall, shopping strip or store has an onsite security service. Usually, the presence of a security guard is enough to deter crime, but just in case it isn't, you can shop knowing that you are protected by highly trained professionals who will spot and resolve potential threats in shopping environments.
2. Avoid Shopping at Night
While it's not uncommon for assaults and muggings to happen mid-day, it's far less likely. More crimes take place after dark because less people are available to witness these crimes and the cloak of night makes it easier for the bad guys to approach victims and get away. If at all possible, try to avoid shopping at night, especially if you are alone. This makes you an even more appealing target.
3. If You Must Shop at Night, Mind Where You Park
Since the sun sets before most of us even get out of work, the reality is – a lot of holiday shoppers have no choice but to shop in the evening. If this is the case, be diligent about where you park. While mall security in Houston will likely have guards patrolling the parking lot, there is still opportunity for crime to strike. Park as close to the entrance as possible and avoid dimly lit areas because they make it easy for threats to go unnoticed. Select a well-lit area instead. If you can avoid parking garages at night, do so and never park your vehicle where it is out of sight from security service or other shoppers. It's also important to remember that you never want to park between two larger vehicles that block your line of vision from others and visa versa.
4. Use Your Mall's Escort Security Service
Many people are too shy, preoccupied or in a hurry to ask for an escort to safely take them to their cars, but it's a move that could save your life. Especially at night, it's better to be safe than sorry. Mall security in Houston will likely have armed/unarmed security guards that can walk with you until you reach your vehicle and are safely on your way. If you have teenagers that are old enough to drive, make sure they know to ask, too. It's simply not worth the risk and the security service is made available to shoppers for a reason.
5. Report Questionable Activity
While you're shopping, it can be easy to become overly distracted with holiday decoration, bustling crowds, sales and everything else the holiday season brings about. But during this time of year, it's more crucial than ever to keep your wits about you. If you see any activity that looks questionable, report it immediately to the Houston security guard service on staff at your mall. Their armed/unarmed security guards are specifically trained to handle threatening situations and will immediately work to resolve the situation.
Amongst the glitter, glitz and gold of the fast approaching holiday season, don't forget that safety is more important than anything on your loved one's wish list. And while mall security in Houston will be working overtime to ensure your safety, it's nonetheless important for you to stay focused and alert during this busy shopping time. Make sure security services are implemented before you shop at a location. Don't shop at night if you can avoid it and use the security services that have been made available to you. Lastly, help your mall's Houston security guard service by reporting suspicious behavior. Following these tips will help to keep you and your family safe and sound for the holidays.
Image Credit: .imelda